Legal advice in real time
– that's our hallmark.
We understand that sometimes delay can destroy important legal rights forever. Our services are designed to accommodate this. We act quickly, concentrate on getting solutions and firmly enforce claims on your behalf. Our rule of thumb: personal care, effective protection.
Fields of law
Kanzlei Kötz Fusbahn
As a highly professional law firm we that offer our clients a great deal of personal support. We represent both national and international clients. Our client base includes photographers, persons in the public eye, artists and performers, models, private individuals in addition to agencies and companies.
 


Press law and
personality rights

The areas of press law and personality rights directly affect companies, celebrities, artists, performers and private individuals as these areas deal with unauthorised, illegal or unwanted reporting in the media.


Copyright and
media law
The provisions laid out in the Copyright Law protect the intellectual property of creators of text, music, pictures and cinematographic works. Our clients include artists and photographers as well as agencies and companies.


Trademark
law
Trademarks are central to the economic success of a company and offer a decisive competitive edge. Among other things, trademark law regulates the branding of products, services, companies and intellectual works.


Competition law
In particular the German Act on Unfair Competition (UWG) regulates the fair co-existence of market participants as they compete for customers and protects against unfair practices by the competition.


Privacy
Personal information is now a significant economic asset and in connection with "Big Data" the basis for effective marketing. Companies collect and process more and more personal data.


IT-Compliance, License audits, Youth Protection, DMCA-Agent
It is becoming increasingly important for both companies and entrepreneurs under liability aspects to ensure proper handling of data, digital documents software and its licenses.
The team is made up of 4 lawyers who complement each other in the best possible way to the advantage of the client. Our Kanzlei distinguishes itself through our strong commitment to service, our all-out practical approach and the individual support we provide to our clients.
The Kanzlei successfully represents national and international clients in legal action both in and out of court. Our clients include:
Media companies from Germany and the USA
Advertisers and tradespeople predominately in the area of trademark and competition law
Photography, Internet and model agencies
Photographers
Public figures
Catwalk and part-time models
Artists and performers
Recipients of cease-and-desist orders
Private individuals and companies who are affected by media coverage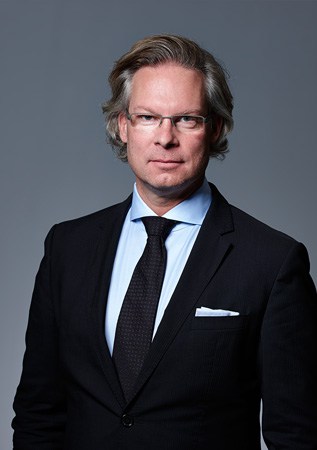 Dr. Daniel Kötz
As a Specialist Lawyer for Copyright and Media Law and a Specialist Lawyer for Industrial Property Rights, Dr. Kötz successfully represents national and international clients. He specialises in particular in right of personal portrayal, personality and copyright in addition to competition and trademark law.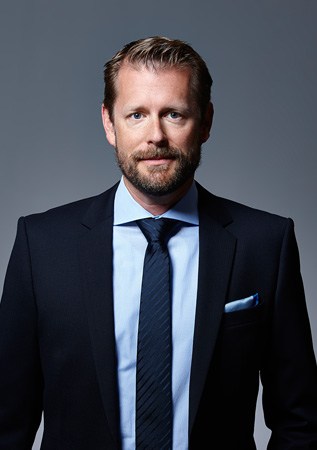 Jens K. Fusbahn
As a Specialist Lawyer for Copyright and Media Law, Jens Klaus Fusbahn works primarily in the area of intellectual property and the media. In addition to all areas of copyright and media law, his specialist areas also include matters pertaining to industrial property protection, in particular trademark law and competition law.
Our client understanding
and fees
We foster a dialogue-based partnership with our clients. For us, taking on a mandate means that we place your case right at the centre of our deliberations and work with you to develop the ideal solution.
DSGVO für Fotografen - don't panic!
Keine Panik!
"Die Verarbeitung personenbezogener Daten sollte im Dienste der Menschheit stehen. Das Recht auf Schutz der personenbezogenen Daten ist kein uneingeschränktes Recht; es muss im Hinblick auf seine gesellschaftliche Funktion gesehen und unter Wahrung des Verhältnismäßigkeitsprinzips gegen andere Grundrechte abgewogen werden." (Erwägungsgrund 4 zur Datenschutzgrundverordnung)
Die ab dem 25. Mai 2018 geltende Datenschutzgrundverordnung (DSGVO) sorgt bei vielen Menschen für Verunsicherung. Der Schutzgedanke weicht zurück gegenüber der Besorgnis, in eigenen Angelegenheiten den Grundsätzen der Verordnung nicht genügen zu können. Wird das KUG weiter gelten? Das betrifft nicht nur Unternehmen jeder Größenordnung, sondern auch Private. Dazu gehören natürlich auch Fotografen und Fotomodels, die ihrer Profession oder ihrem Hobby nachgehen möchten. Stichwortartig werden in unserem Beitrag für die Model-Kartei die wesentlichen Punkte und vor allem: Situationen, in denen sich Model und Fotograf befinden, angesprochen werden.
Büroräume zu vermieten
Düsseldorf City
Räume in Bestlage gesucht?
Die Kanzlei Kötz Fusbahn residiert in der Blumenstraße 7 – direkt neben der Königsallee und den Schadowarkaden. Unsere Räume sind uns zu eng geworden. Deshalb werden wir das Nachbarbüro mitmieten werden. Es handelt sich um ca. 100 Quadratmeter – die Raumaufteilung ist noch nicht abgeschlossen. Einen Teil davon möchten wir untervermieten! Sprechen Sie uns gern an, wenn Sie kurzfristig 2 bis 3 Büroräume benötigen. Angesprochen sind Freiberufler wie Steuerberater, Anwälte, Architekten. Angedacht ist dabei eine Untermiete, keine Bürogemeinschaft. Mietpreis und –dauer sind verhandelbar. Wir freuen uns auf Sie!
Berufliche Veränderung!
Anwalt/Anwältin gesucht!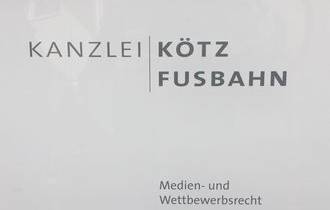 Die Kanzlei Kötz Fusbahn sucht Sie! Wir sind in den Bereichen Datenschutz, Urheber- und Medienrecht, Wettbewerbs- und Markenrecht als Boutique aufgestellt. Sie passen zu uns, wenn Sie sich als Rechtsanwalt/Rechtsanwältin für diese Bereiche nachweislich interessieren oder schon erste Berufserfahrungen haben. Neben guten Examenszeugnissen sollten Sie das Interesse mitbringen, sich in einer kleinen Kanzlei auch gestaltend einzubringen. Zu Ihren Aufgaben gehört die Bearbeitung von gerichtlichen Fällen und die Terminswahrnehmung und die Bearbeitung von Fragen aus allen Bereichen unserer Tätigkeitsfelder. Wir bieten eine feste Arbeitszeit (Teil- oder Vollzeit), ein gut ausgestattetes Büro und vor allem ein tolles Arbeitsklima. Und das alles in der Düsseldorfer Innenstadt. Bewerben Sie sich unter kanzlei@koetzfusbahn.de mit dem Betreff: Bewerbung!