… awarded as TOP commercial law firm 2018 in the field of media and press (FOCUS list of law firms 2018)
Legal advice in real time – that's our hallmark. We understand that sometimes delay can destroy important legal rights forever. Our services are designed to accommodate this. We act quickly, concentrate on getting solutions and firmly enforce claims on your behalf. Our rule of thumb: personal care, effective protection. Based on the recommandations of business and corporate lawyers we have been awarded as TOP commercial law firm 2018 in the field of media and press (FOCUS list of law firms 2018).
Fields of law
Kanzlei Kötz Fusbahn
As a highly professional law firm we that offer our clients a great deal of personal support. We represent both national and international clients. Our client base includes photographers, persons in the public eye, artists and performers, models, private individuals in addition to agencies and companies.
 


Press law and
personality rights

The areas of press law and personality rights directly affect companies, celebrities, artists, performers and private individuals as these areas deal with unauthorised, illegal or unwanted reporting in the media.


Copyright and
media law
The provisions laid out in the Copyright Law protect the intellectual property of creators of text, music, pictures and cinematographic works. Our clients include artists and photographers as well as agencies and companies.


Trademark
law
Trademarks are central to the economic success of a company and offer a decisive competitive edge. Among other things, trademark law regulates the branding of products, services, companies and intellectual works.


Competition law
In particular the German Act on Unfair Competition (UWG) regulates the fair co-existence of market participants as they compete for customers and protects against unfair practices by the competition.


Privacy
Personal information is now a significant economic asset and in connection with "Big Data" the basis for effective marketing. Companies collect and process more and more personal data.


IT-Compliance, License audits, Youth Protection, DMCA-Agent
It is becoming increasingly important for both companies and entrepreneurs under liability aspects to ensure proper handling of data, digital documents software and its licenses.


EU Representative – Art. 27 GDPR
As you will be aware, effective May 25th, 2018, the new General Data Protection Regulation hands out a set of new rules, one of which being the obligation to designate a EU-Representative when doing business within the EU – regardless of one's own location. Only one Representative is required for all of the EU.
Das Team der Kanzlei besteht aus 3 Anwälten, die sich in ihren Schwerpunkten optimal zum Vorteil der Mandanten ergänzen. Geprägt wird das Bild der Kanzlei von starker Serviceorientierung, absoluter Praxisnähe und persönlicher Betreuung der Mandanten.
Die Kanzlei betreut erfolgreich nationale und internationale Mandate, sowohl gerichtlich als auch außergerichtlich. Zu den Auftraggebern zählen:
Medien-Unternehmen
Werber und Gewerbetreibende
Bild-, Internet- und Model-Agenturen
Fotografen
Personen des öffentlichen Lebens
Catwalk- und Freizeit-Models
Künstler
Abmahnopfer
Privatpersonen
The team is made up of 4 lawyers who complement each other in the best possible way to the advantage of the client. Our Kanzlei distinguishes itself through our strong commitment to service, our all-out practical approach and the individual support we provide to our clients.
The Kanzlei successfully represents national and international clients in legal action both in and out of court. Our clients include:
Media companies from Germany and the USA
Advertisers and tradespeople predominately in the area of trademark and competition law
Photography, Internet and model agencies
Photographers
Public figures
Catwalk and part-time models
Artists and performers
Recipients of cease-and-desist orders
Private individuals and companies who are affected by media coverage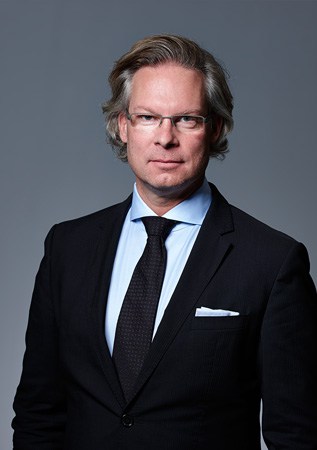 Dr. Daniel Kötz
As a Specialist Lawyer for Copyright and Media Law and a Specialist Lawyer for Industrial Property Rights, Dr. Kötz successfully represents national and international clients. He specialises in particular in right of personal portrayal, personality and copyright in addition to competition and trademark law. He is a E.U. representative for non-E.U.-companies under the GDPR and acts as a DMCA-Agent for major Internet sites.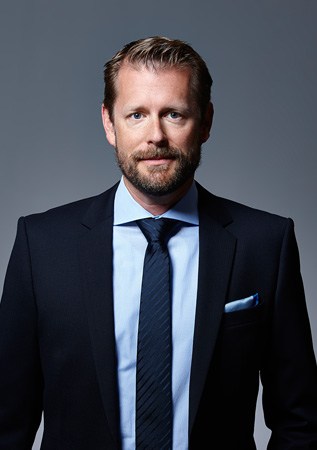 Jens K. Fusbahn
As a Specialist Lawyer for Copyright and Media Law, Jens Klaus Fusbahn works primarily in the area of intellectual property and the media. In addition to all areas of copyright and media law, his specialist areas also include matters pertaining to industrial property protection, in particular trademark law and competition law.
Our client understanding
and fees
We foster a dialogue-based partnership with our clients. For us, taking on a mandate means that we place your case right at the centre of our deliberations and work with you to develop the ideal solution.
Verfügung aufgehoben mangels Zustellung!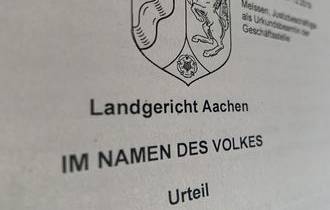 Wettbewerbsrecht: einstweilige Verfügung aufgehoben – keine ordnungsgemäße Zustellung.
Eine von der Kanzlei Kötz Fusbahn vertretene eBay-Händlerin obsiegte vor dem Landgericht Aachen nach Widerspruch gegen eine von diesem erlassene einstweilige Verfügung. Begründung: die einstweilige Verfügung war nicht ordnungsgemäß zugestellt worden!
Ein Abmahnverein hatte die Mandantin der Kanzlei abgemahnt. Diese unterhält einen kleinen Webshop bei eBay. Die Ansprüche des Vereins wurden als unbegründet zurückgewiesen, vor allem, weil dem Verein nach Auffassung der Händlerin die Klagebefugnis fehlt. So hat etwa das Oberlandesgericht Frankfurt (Az.: 6 U 58/18) eine Klage bereits mit der Begründung zurückgewiesen, dass der Verein nicht über die für eine Abmahnung erforderliche Mitgliederzahl verfügt. Doch dann ging es weiter.
Medienrechtliche Tagesveranstaltung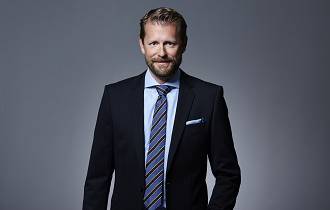 Am 6. September 2019 moderiert Rechtsanwalt Jens K. Fusbahn eine medienrechtliche Tagesveranstaltung "Forum NetzDG" in Berlin. Durchgeführt wird die Veranstaltung von der AGEM Geistiges Eigentum & Medien im DAV und der FSM Freiwillige Selbstkontrolle Multimedia-Dienstanbieter e.V.. Als Referenten werden Vertreter aus der Politik, der Anwaltschaft, der FSM und der Netzwerke Google und Facebook teilnehmen.