Legal advice in real time
– that's our hallmark.
We understand that sometimes delay can destroy important legal rights forever. Our services are designed to accommodate this. We act quickly, concentrate on getting solutions and firmly enforce claims on your behalf. Our rule of thumb: personal care, effective protection.
Fields of law
Kanzlei Kötz Fusbahn
As a highly professional law firm we that offer our clients a great deal of personal support. We represent both national and international clients. Our client base includes photographers, persons in the public eye, artists and performers, models, private individuals in addition to agencies and companies.
 


Press law and
personality rights

The areas of press law and personality rights directly affect companies, celebrities, artists, performers and private individuals as these areas deal with unauthorised, illegal or unwanted reporting in the media.


Copyright and
media law
The provisions laid out in the Copyright Law protect the intellectual property of creators of text, music, pictures and cinematographic works. Our clients include artists and photographers as well as agencies and companies.


Trademark
law
Trademarks are central to the economic success of a company and offer a decisive competitive edge. Among other things, trademark law regulates the branding of products, services, companies and intellectual works.


Competition law
In particular the German Act on Unfair Competition (UWG) regulates the fair co-existence of market participants as they compete for customers and protects against unfair practices by the competition.


Privacy
Personal information is now a significant economic asset and in connection with "Big Data" the basis for effective marketing. Companies collect and process more and more personal data.


IT-Compliance, License audits, Youth Protection, DMCA-Agent
It is becoming increasingly important for both companies and entrepreneurs under liability aspects to ensure proper handling of data, digital documents software and its licenses.
The team is made up of 4 lawyers who complement each other in the best possible way to the advantage of the client. Our Kanzlei distinguishes itself through our strong commitment to service, our all-out practical approach and the individual support we provide to our clients.
The Kanzlei successfully represents national and international clients in legal action both in and out of court. Our clients include:
Media companies from Germany and the USA
Advertisers and tradespeople predominately in the area of trademark and competition law
Photography, Internet and model agencies
Photographers
Public figures
Catwalk and part-time models
Artists and performers
Recipients of cease-and-desist orders
Private individuals and companies who are affected by media coverage
Our client understanding
and fees
We foster a dialogue-based partnership with our clients. For us, taking on a mandate means that we place your case right at the centre of our deliberations and work with you to develop the ideal solution.
Fortbildungsveranstaltung für Fachanwälte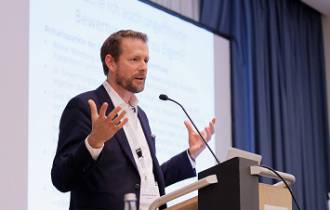 Am 10.12.2016 trägt Rechtsanwalt Fusbahn als Referent einer aktuellen Fortbildungstagesveranstaltung für Fachanwälte für Urheber- und Medienrecht, Gewerblichen Rechtsschutz und IT-Recht in Hamburg vor: Seine Themen:
Teil 1: Big Data, Copyright, Links und Vergütung
Teil 2: Boulevard, Bewertungsportale, Archive und Reputationsmanagement
Landgericht Düsseldorf verbietet Buchveröffentlichung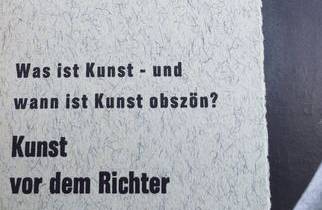 Die Kanzlei Kötz Fusbahn hat für einen Mandanten die Verbreitung eines Buches gestoppt, das eigentlich am 1. September 2016 ausgeliefert werden sollte.
Mit einer einstweiligen Verfügung des Landgerichts LG Düsseldorf (Az. 12 O 195/16) wurde dem Autor nun verboten, sein Buch zu verteilen oder zu verbreiten; selbst die hinterlegte Schutzschrift änderte daran nichts.  Der Verlag selbst hatte sich auf eine Abmahnung hin bereits verpflichtet, die Auslieferung bzw. Verbreitung des Buches unterlassen.
Der Mandant der Kanzlei ist gut erkennbar die Hauptfigur in dem 200-Seiten starken Roman. Das würde für sich genommen für ein Verbot aber nicht genügen, weil zwingend die Kunstfreiheit zu beachten ist.
Ergänzung: Auf den Widerspruch des Antragsgegners wurde am 16. November 2016 vor dem Landgericht Düsseldorf verhandelt. Der Antragsgegner hat den Widerspruch am Ende zurückgenommen; die einstweilige Verfügung der Kammer wurde bestätigt.
2 Vorträge auf der AGEM Herbsttagung 2016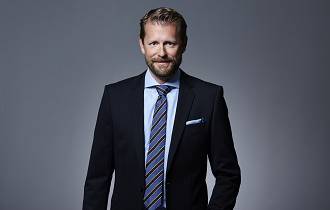 Im Rahmen der jeweiligen aktuellen Stunden zum Urheber- und Medienrecht und zum Gewerblichen Rechtsschutz auf der anstehenden Herbsttagung der AGEM Geistiges Eigentum & Medien im DAV  hält Rechtsanwalt Jens Fusbahn am 12. November 2016 in Berlin zwei Vorträge zur Haftung für Links. Dabei beleuchtet er die urheberrechtlichen, presse- und äußerungsrechtlichen und wettbewerbsrechtlichen Besonderheiten und (neuen) Haftungsrisiken anhand eines Überblicks über die höchstrichterlichen Grundsatzentscheidungen und die jüngere Rechtsprechung.